TWO-YEAR FULL TIME INDUSTRY INTEGRATED MBA PROGRAMME
In Association with Alagappa University
Industry-aligned new-age specializations
Highest CTC – INR 12 LPA
Minimum CTC – INR 4.50 LPA
-Class of 2021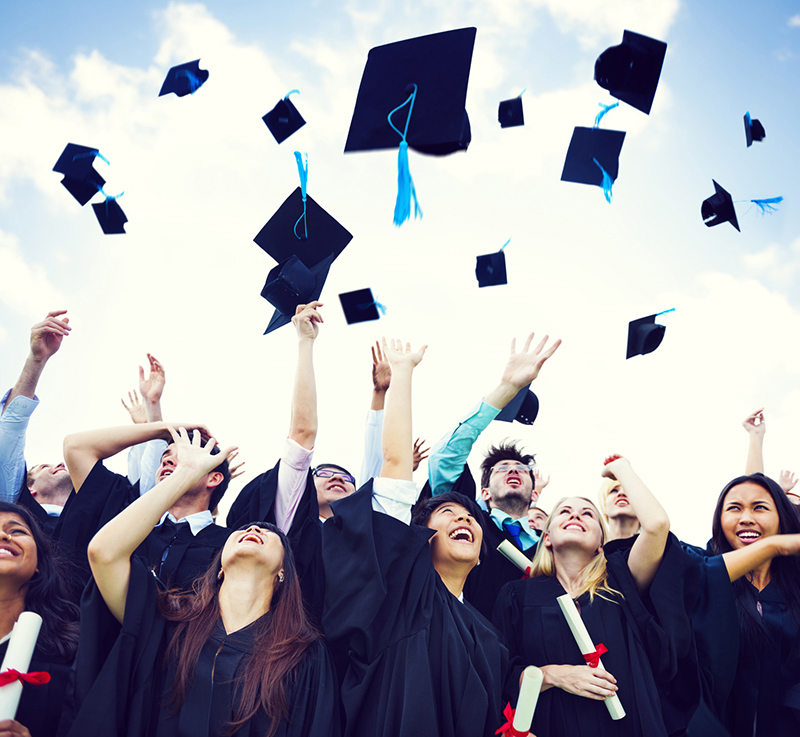 Eligibility
Completed their bachelor's degree are eligible for admission at AAM Business School,Chennai for Full time MBA program
Approved Scores
Not appeared for any of the Management Entrance Exams CAT/ MAT/ TANCET will be offered admission based on the marks secured in 10th,12th and UG Degree.
Scholarship
CAT Score of more than 70 percentile and MAT score more than 650 and TANCET with more than 40 marks are eligible
Duration
2 Years(4 Semesters)
Post Graduate Diploma

in Management (PGDM)
Get the most out of your education with the collaborative Two-year Full-time Industry Integrated MBA Program. This collaborative program has been designed with the demands of the current industry in mind and makes it one of the most sought-after MBA colleges. This is jointly offered by AAM Business School in association with Alagappa University. What makes this really unique is that it has a very strong practical component and rich industry exposure. The course material is upgraded every year making it relevant and gives it a strong advantage over other MBA courses. This is tuned to the needs of rapidly changing workplaces and keeps students industry-ready. On successful completion, students receive their Industry Integrated MBA Degree from Alagappa University approved by UGC and Ministry of HRD and One Year PGDM from AAM BUSINESS SCHOOL along with the MBA Program during the first year. 100% Placement in reputed corporates and organisations is the norm. MBA scholarship is available for deserving students.
In Association with
Alagappa University
AAM BUSINESS SCHOOL offers Full Time MBA Program since 2011. We are Associated with Alagappa University [State Government University, Karaikudi] to offer the Two Year Industry Integrated MBA. Alagappa University has achieved many mile stones. A few of them are as under
Obtained A+ Grade with CGPA of 3.64 grading by the National Assessment and Accreditation Council (NAAC). Alagappa University is the first State University in Tamil Nadu to obtain the A+ grade.
Obtained Category–I status by the MHRD-UGC and occupies 2nd place out of 12 State Universities with Category-I Status in the Country. It is the only State University in Tamil Nadu obtained the Category-I Status.
Obtained Autonomy status (one among 60 Institutions in the country announced by MHRD).
Secured 28th position among Universities in National Institutional Ranking Framework (NIRF) 2019 ranking.
Secured 20th position in QS India Ranking, 104th position in QS BRICS Ranking and 216th position in QS Asia Ranking 2019.
The University has secured 4th position in Swachh Ranking 2018 for the cleanest Higher Educational Institutions in the Country in the category of Government Institutions.
The University has obtained ISO 9001-2015 certification based on the quality measures in higher education.
The University has bagged Indian Association for the Blind (IAB) Silver Zone Award for outstanding excellence and amazing contribution for the empowerment of persons with Visual Challenges.
It is the only University in Tamil Nadu which has been sanctioned Rs.100 crores under MHRD – RUSA 2.0 Scheme.
Owing to these achievements, Alagappa University is the only State University in Tamil Nadu which fulfilled all the requirements of MHRD in the context of quality higher education.
Compensation & Benefits (Payroll)
Investment Banking & Capital Markets
SEMESTER1
SEMESTER 2
SEMESTER 3
SEMESTER 4
SEMESTER1
Accounting for Decision Making
Business Communication
Economics for Managers
Marketing Management
Organizational Behaviour
Quantitative Techniques
Leadership I(Lab)
SEMESTER 2
SEMESTER 3
SEMESTER 4