The professional touch to training!
Our PGDM courses are trained by Domain Experts and Master Coaches wherein they impart functional and practical exposure in every course and make you Industry ready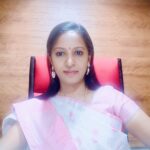 Dr.D.T. Roshini
MBA, M.Phil, Ph.d
Director|Entrepreneur AAM Business School
Dr.D.T. Roshini M.Com., MBA.,M.Phil.,PGDMM., PHD., is a Successful Women Entrepreneur for more than a decade with Doctorate in the Area of Management. She is Recipient of Achievers award in the year 2014 from SDNB Vaishnav College for women for Notable Achievements at the youngest age.
Mr. Alex Melwyn
B.Com, MBA (HR), CHRMP Head- Training AAM Business School
Certified HR Professional for a decade he has rich experience in cross functional domains of Human Resource development, Training and Development pertaining to organization training needs . He has the credit of having trained over 250+ professionals across various cross functional domain in the field of personal productivity and Human Resource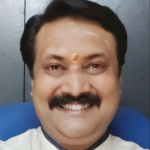 Mr. Parusuraman
B.Com, MBA Director|Leadership Coach Samrriddhi Leadership Academy
A Motivational speaker, Personal Leadership Coach and Corporate trainer with experience of 18 years, who aims at helping people realize their true potential and reach their highest standards of excellence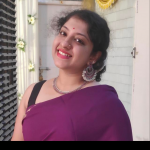 MS. Shivakrupa Rajaram
B.Tech, PGDHRM
Systems HR-Employee Engagement|Maveric
She is a Human Resource Professional with rich experience in devising and implementing coherent Resource Management Strategies across global markets and proven success in achieving integration of HR programs towards organizational goals and values.
Mr. Rajesh
MBA, MCA, Six Sigma
Training Manager Amazon
Corporate trainer having 17 yrs of experience ,who can deliver trainings to corporates & educational institutes on Building Leadership skills, Stress Management, Effective Communication, Total Quality Management (TQM), Lean & Six sigma Green Belt, Interviewing skills and transformational trainings on Motivation & self confidence
Dr. Abhishek Ganeshan
MBA (HR), Ph.D
Founder|PDF Consultant
Dr. Abhishek Ganeshan has over 14 years of industry experience including 13 years of hard core experience in Training, Counselling & Psychometric Assessments. He is a Certified Master Trainer & Facilitator from Carlton Advanced Management Institute, USA & Certified Master Practitioner of Neuro Linguistic Programming from National Federation of Neuro Linguistic Programming [NFNLP], USA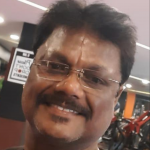 Mr. Narayana Babu
B.A, MSc Certified Tally Coach Founder|CentWin Academy
25 + years of total experience in the area of Information Technology which includes 19+ years of experience in Teaching, Software Development & Team Management & Business Development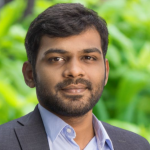 Mr. Ganesh Balan
BE, MBA (Marketing) Digital Marketing Expert
Ganesh Balan by profession is a B2B Digital Marketer, specialized in e- commerce, Digital Transformation with a clear focus on Lead Generation, Conversion, optimization, Customer delight, retention and revenue. His past endeavors include Market Research and Data Analytics for various MNCs.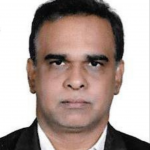 Mr. S. Sathish Kumar
B.com, M.com
Microsoft Certified Trainer
Certified MS Office Specialist, Conducted more than 1000 Training Program on MS Word, Excel, Power point, Outlook, Project.Done Training for More than 150 corporates in India. Got Trained at Microsoft – New Delhi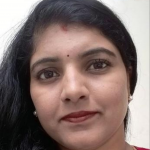 Dr. Kalaivani Balaji
MBA, Ph.D Certified Life coach
She has done her Doctorate in Management, PG Diploma in Educational Leadership, Certified Life Coach. With this Educational background, She has over 10 years of experience in the field of HR in Manufacturing Industry and Service Industry. She is also a HR consultant and Advisor to a company and Education Institute.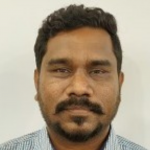 Mr. Bhaskar
MBA (Finance)
Financial Analyst
Finance Professional with over 8 Years of Hands on Experience in Cost Management and Internal Audit. Skilled in Business Planning, Risk analysis and Financial Performance.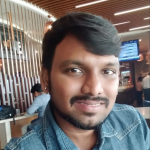 Mr. Kishore MBA
NIISM Certitified Trader
He is a MBA graduate with a decade of experience in Online Trading successfully Trading and Training was his forte and he started to indulge in it progressively. Unlike conventional trading methods, he approaches the analysis in a more contemporary perspective. Humbly started with 2 clients, his present clientele list spreads across the globe.